We manufacture a variety of contactless position and speed sensors for transmission applications in cars, trucks, buses and heavy vehicles. Together with our clients we develop the right solution with safety integrity levels up to ASIL-D to meet even the most demanding requirements.
HOW CAN WE SUPPORT YOU?
Let us know what you are working on, and we will be glad to support your development.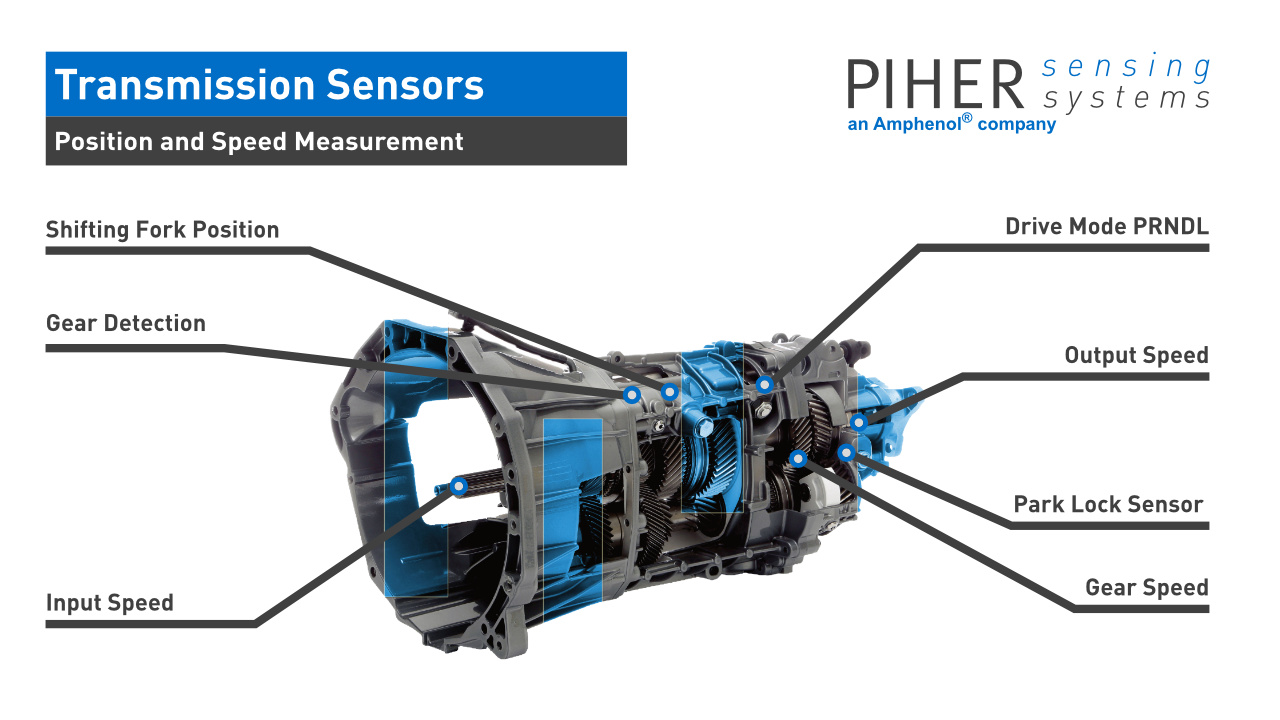 TRANSMISSION SPEED SENSORS
Our Hall-effect transmission speed sensors provide accurate information on input, output and vehicle speed and transmit this information to the vehicle control unit.
TRANSMISSION POSITION SENSORS
Our contactless position sensors based on Hall-effect or inductive technology provide accurate information on gear position, shifting fork position, PRNDL, park lock position, piston stroke and clutch position.