We have year-long experience in heavy vehicle sensor applications and our sensors can be found in vehicles of almost all big manufacturers of agricultural, construction and material handling machinery. Our clients appreciate the close collaboration, fast implementation time and our ability to jointly develop exactly the right product for their needs.
As a prime example, our Play Resistant Arc Position Sensors are groundbreaking and have helped various clients improve precision and reliability while simultaneously reducing cost across all levels of the product lifecycle. We draw from our experience with multiple technologies, can adapt our existing products or build a completely new solutions from scratch
HOW CAN WE SUPPORT YOU?
Let us know what you are working on, and we will be glad to support your development.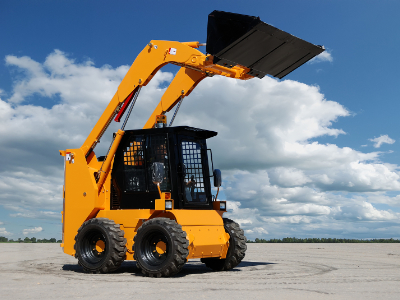 SKID STEER BUCKET POSITION
The forces acting on buckets in construction machinery often lead to changes in the air gap between articulated joints during a vehicles lifetime. Our large diameter arc sensors based on inductive technology in combination with tilt sensors can automatically adapt the bucket position to horizontal position. 
Inductive Arc Position Sensors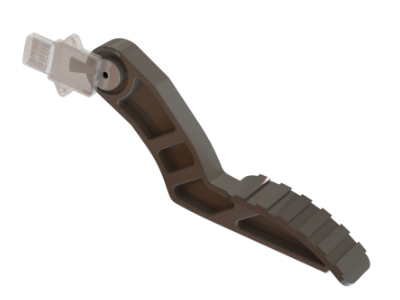 LINEAR OR ROTARY PEDAL POSITION
Non-contact pedal position sensors based on inductive or Hall-effect technology are part of modern pedal-by-wire systems that replace conventional mechanical linkages. Depending on the required level of functional safety, redundancy measures can be implemented while retaining the benefits of simple mounting and low-maintenance operation.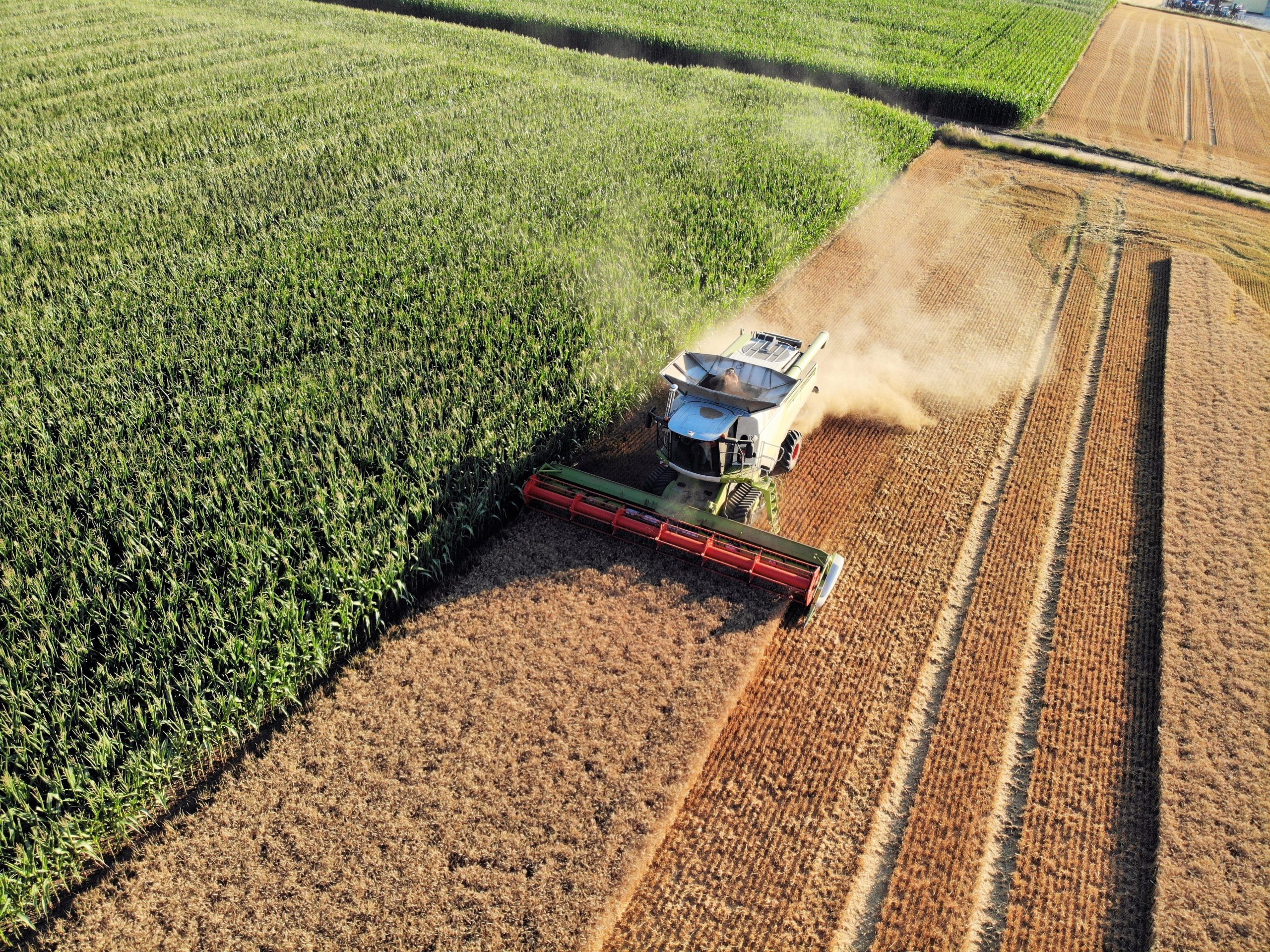 To measure the steering angle, our through-shaft sensors can be fitted directly onto the moving shaft which means movement is measured directly at the source. This approach simplifies mounting and reduces necessary maintenance. Full-redundant sensors or several sensors mounted on the same shaft can be used to implement the feature in safety-critical systems.
Determining the position of large articulation shafts, such as hitch arms, is often done by transmitting the motion through complex linkages to shafted sensors. Instead of using a sensor module based on linkages, we have introduced the Play Resistant Arc Position Sensor. The direct measurement approach not only leads to higher accuracy but also facilitates validation, reduces the bill of materials, avoids several installation steps, and thus cost in production.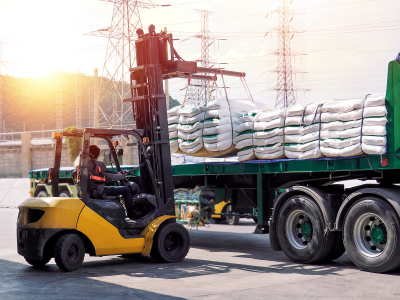 Non-contact angular or linear position sensors are utilized in forklifts and loaders to measure the height of the fork on the mast, the width in fork shifters or the tilt of the mast. Driveline and hydraulics electric motors can be softly controlled too. All our contactless position sensors are made to withstand typical warehouse environments.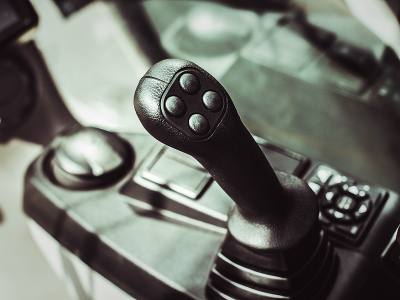 Cabin controls such as joysticks or hand throttles are exposed to harsh environmental conditions and require precise sensor technology to transmit the hand movement to the vehicle. Our miniature rotary position sensors, or depending on the requirement Printed Electronics, fit in the limited available installation space and provide precise control of 2D or 3D movement.
MSC-360 Miniature Hall-effect Rotary Position Sensor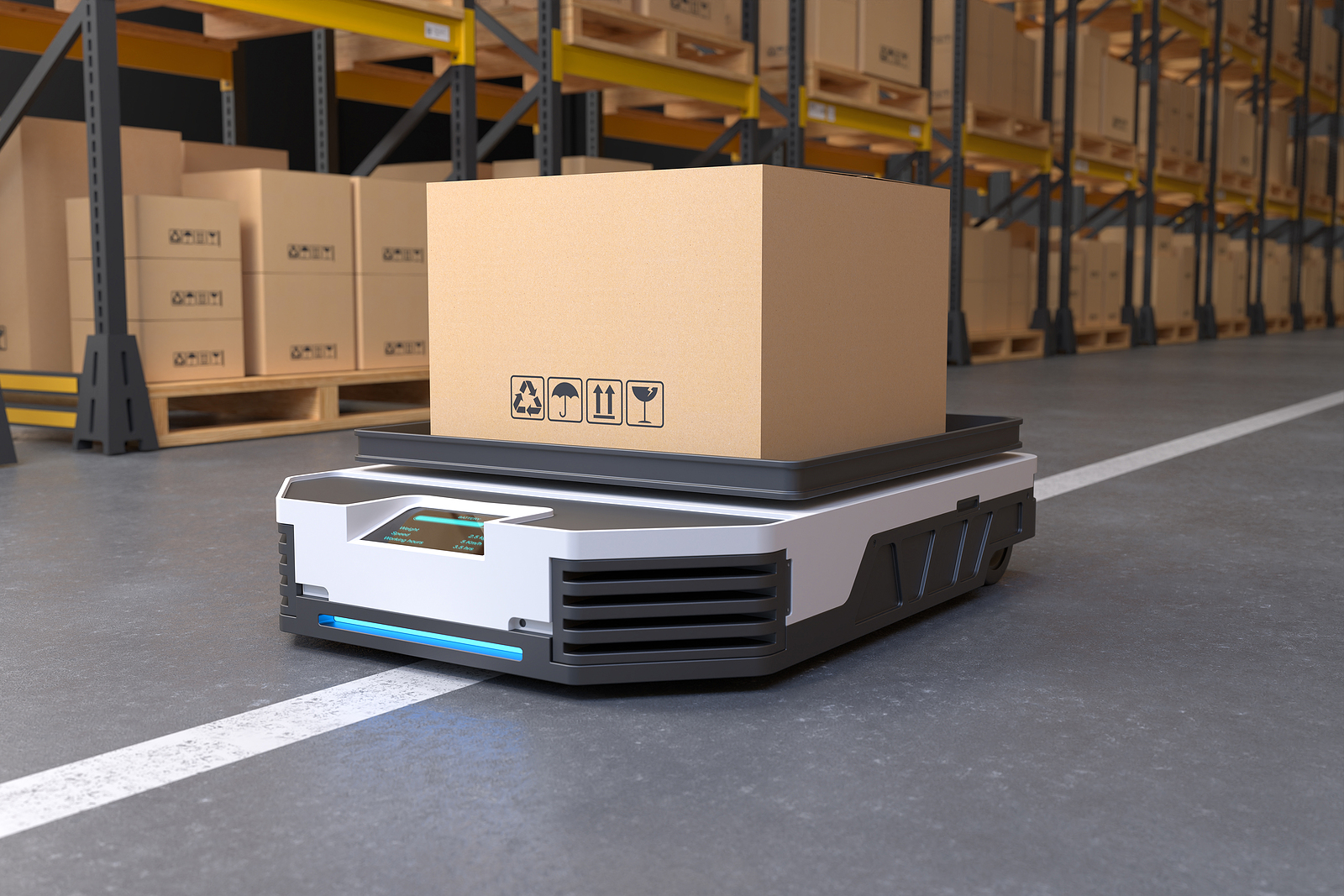 AUTONOMOUS WAREHOUSE ROBOTS
Autonomous Guided Vehicles (AGV) and Autonomous Mobile Robots (AMR) use drive motors for steering and lifting mechanisms. These movements have to be logged and measured. Position and angle sensors inform the control unit about the gripper angle, lift position and the navigation direction to the picking or the charging stations, allowing safe and smooth operation.