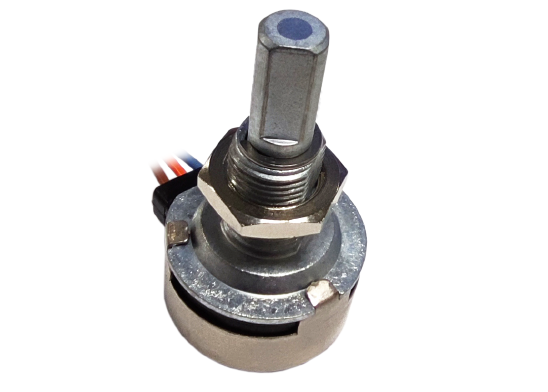 Extending its line-up of contactless Hall-effect position sensors, Piher Sensing Systems introduces the PSE series of compact panel mount rotary sensors.
Based on contactless Hall-effect technology the PSE series delivers high accuracy and linearity in a compact package. Increased rotational life and robustness against humidity, vibration and shock make them perfectly suited for harsh industrial and transportation environments. These absolute sensors will not lose its values even after a power failure.
True contactless operation
Integrated shaft
Made for harsh environments (dust, moisture, vibration and high temperature resistance)
360° endless rotation (PSE-360)
Mechanical stop at 290° (PSE-290)
Analog or PWM output
360°, 270°, 180°, 120°, 90° or 50° electrical rotational angle
Customer specific outputs functions, shafts or mechanical design available on request
Transportation
Cab controls
Industrial
Paint spray systems
Test and measurement equipment
Machine tool controls
Medical
Equipment control
The PSE-360 is an end-of-shaft sensor with 360-degree endless rotation and programmable electrical angles from 15 to 360 degrees.
The PSE-290 comes with an integrated mechanical stop at 290 degrees, thereby preventing unintentional over travel. This makes the PSE-290 especially suitable to replace conventional control potentiometers in human machine interfaces.
For information on product availability or any other related questions, please contact: [email protected]